QR code or a quick response code is a type of barcode, which is born from the method of representing data in a visual, machine-readable form. Barcodes represent data by varying the widths and spacings of parallel lines and unlike barcodes, QR codes are completely made up of black squares arranged in a square grid on a white background, these symbols or characters are completely confined in a box, no matter the length or the size of the file stored inside the response code. This can be read by any imaging device such as a camera, and processed using Reed–Solomon error correction until the image can be appropriately interpreted. The required data is then extracted from patterns that are present in both horizontal and vertical components of the image.
QR codes have their potential uses in each of the major fields currently in trending they run haywire in these fields and increase the efficiency of the website/app accordingly, thereby decreasing the workload of the user and increasing the fun of using that app/website even more than before. Some of the game-changers here are-
MOBILE OPERATION-
QR codes can be used on various mobile device operating systems. iPhones running on iOS 11 and higher and some Android devices can natively scan QR codes without downloading an external app. The camera app is able to scan and display the kind of QR code (only on iPhone) along with the link (both on Android and iPhone).
QR CODE PAYMENT-
QR codes can be used to store bank account information or credit card information, or they can be specifically designed to work with particular payment provider applications. There are several trial applications of QR code payments across the world. In developing countries like China, India and Bangladesh QR code payment is a very popular and convenient method of making payments. Since ALIPAY designed a QR code payment method in 2011, mobile payment has been quickly adopted in China. As of 2018, around 83% of all payments were made via mobile payment.
JOINING A WIFI NETWORK-
Now, this seems a bit funny about using the Wi-Fi network. The users who own a Wi-Fi network can share their Wi-Fi password, even if they forget! all they need to do is to open their Wi-Fi settings and hit the share password option, and then appears a QR code upon scanning that the user can access the Wi-Fi password.
RESTAURANT ORDERING-
Fast serve restaurants can present a QR code near the front door allowing guests to view an online menu, or even redirect them to an online ordering website or app, allowing them to order or potentially pay for their meal without having to stand in line or use a cashier. QR codes can also link to daily or weekly specials that are not printed on the standardized menus. At table service restaurants, QR codes enable guests to order their meals without a waiter involved—the QR code contains the table number so servers know where to bring the food. This application has grown especially since the need for social distancing during the 2020 COVID-19 pandemic has prompted reduced contact between service staff and customers.
VIDEO GAMES-
Now, this is my favorite part about the QR codes, Popular video games, such as FEZ, THE TALOS PRINCIPLE, and WATCH DOGS, have incorporated QR codes as story and gameplay elements. AMONG US has a QR code Easter egg in the "Scan boarding pass " task in the MIRA HQ map. Mobile games such as MUNZEE use geolocation in combination with QR codes to create a game that is played in the real world by scanning QR stickers in physical locations.
There are many QR code scanners on the internet and each has its pros and cons but the best only stays at the top, while using a QR code scanner or generator, the user needs to check the pros and cons offered by the App/Website. The factors that matter here are-
1.Credibility of the app/website- Safety has always been the first and foremost factor which has always worried the people who are on the internet since 1990's, with the advent of new methods for data breaches, the safety methods too are being upgraded exponentially. So, safety is the first and foremost factor that is to be observed when uploading your data to any unknown websites. There are two simple ways in which you can check its credibility The first way is to use a URL checker like google safe browser technology, and site checker pro and run a site check. These URL checkers are free to use and easy to manage. The second way is to view the QR code generator's credibility is by viewing the validity of its SSL certificate.
2. Features matter the most- features are the options offered by the app/website to the users to modify their existing data to a whole new level. Always check multiple websites on the QR codes to compare and use their features efficiently, and also check their credibility before uploading your data. Features decide almost everything, for generating the best QR code, the user requires the best features such as the QR code editing option, image editing options, colors, templates, etc.
3. Compatibility- This is a small but important feature, while selecting a code generator always check its compatibility in multiple devices. Some of the Apps/Websites may not provide the same features on mobile/tablet as they have provided on pc. So, always check the compatibility of the QR code generator on multiple devices such as Android or iOS and compare.
4. Compare the plans- The best features or options for our QR codes or any other services provided are always locked inside the premium vault. The keys to this kingdom lie in the plans of premium subscriptions. So, always compare the plans and services of multiple Websites/Apps to take the best out there.
5. Good customer support- This is another important factor that requires our focus, in times of grievances a fast and reliable help from the app/website is required. This means a lot to the customer which earns their trust. Replies to bugs, responding to the suggestions offered, etc. are some things that matter a lot and these are growth factors too.
The above mentioned are some of the main factors which we have to keep in mind. There are many QR code generator Apps/websites which are available, out of which the best is mentioned below –
6. QR stuff -
QR stuff is a multi-mode QR code generator/creator which offers versatile features for our QR code. It boasts a steadfast reputation of churning permanent codes that don't expire and are 100% ads-free. This offers multiple options while creating a QR code that is completely free to operate. However, signing up for its exclusive subscription packs let you have additional benefits.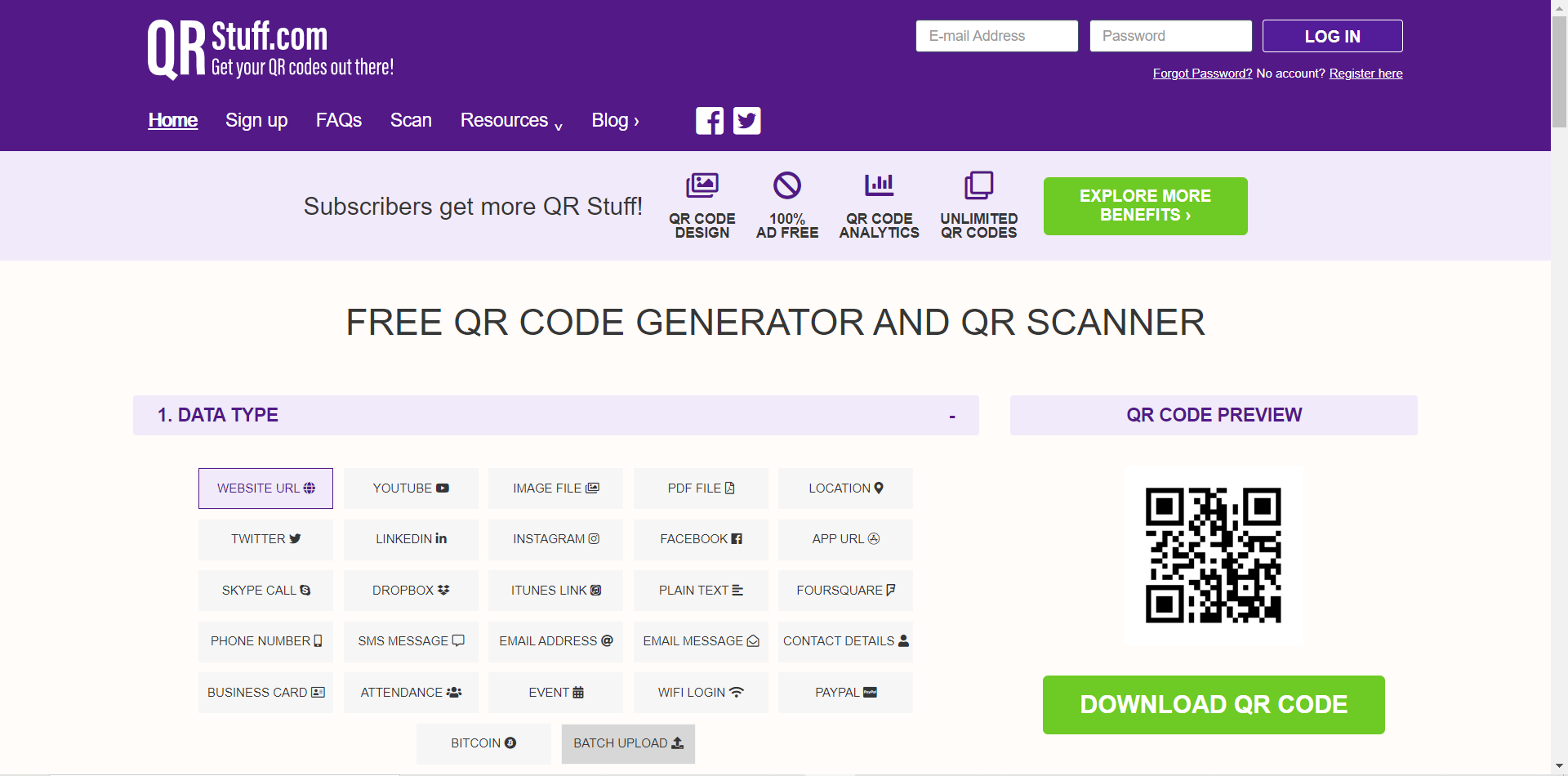 5. QRD.BY-
QRD code generator is free to use web-based tool, which offers steadfast and safe QR codes at a dashing speed. But the downside this QR code generator is giving to users is it only has limited QR code features such as its customizing feature, which is a crucial turning point in getting more QR code scans. This also contains paid subscriptions which allow the user to create multiple QR codes and store them in their grid. Exporting and importing QR codes from anywhere in the world along with many other features.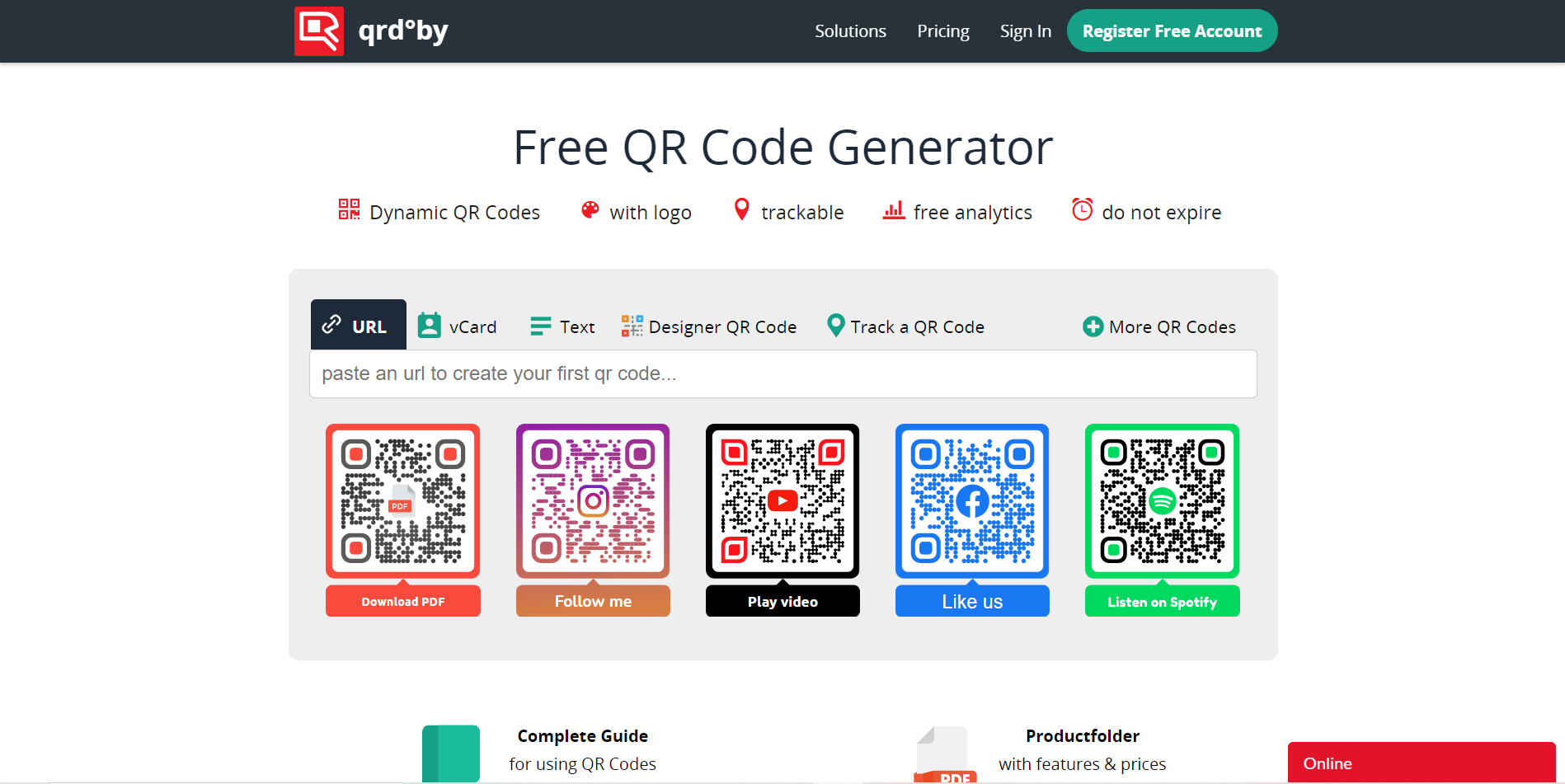 4. VISUALEAD-
Visualead is a QR code generator that focuses on creating a visually appealing QR code. This QR code generator is fun to use at first, but as you are trying to download them, they will ask you to sign-up for their 14-day trial plan. Knowing the 14 days are efficient to carry out a great marketing campaign.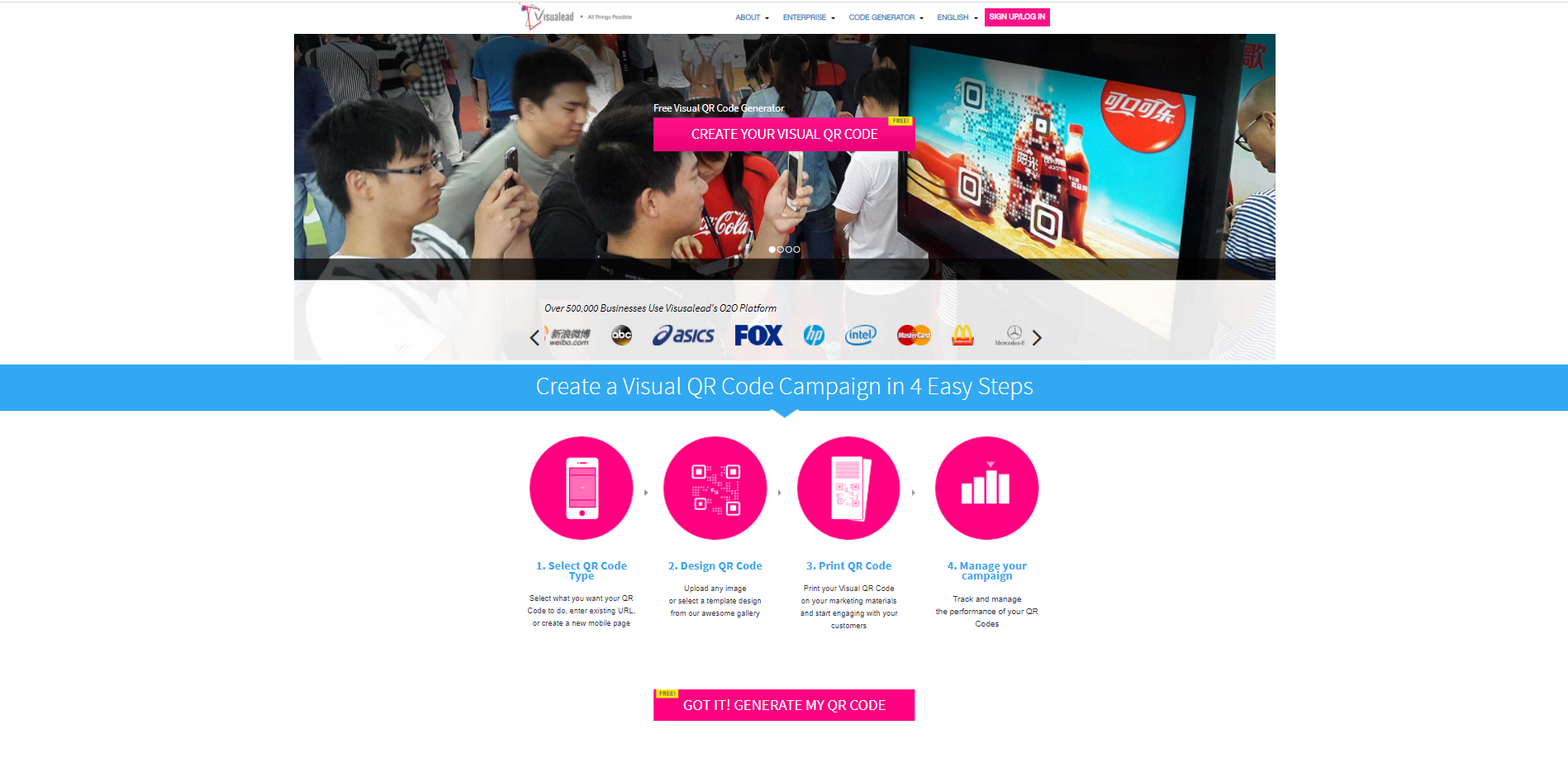 3. BEACONSTAC-
BEACONSTAC offers versatile features while creating a QR code, The website also has informative material to help you get started. The website offers a balanced setup for the creation of a QR code. The best features are divided into 2 categories, one-half of the best are available for free, while the other can be unlocked in the paid subscriptions.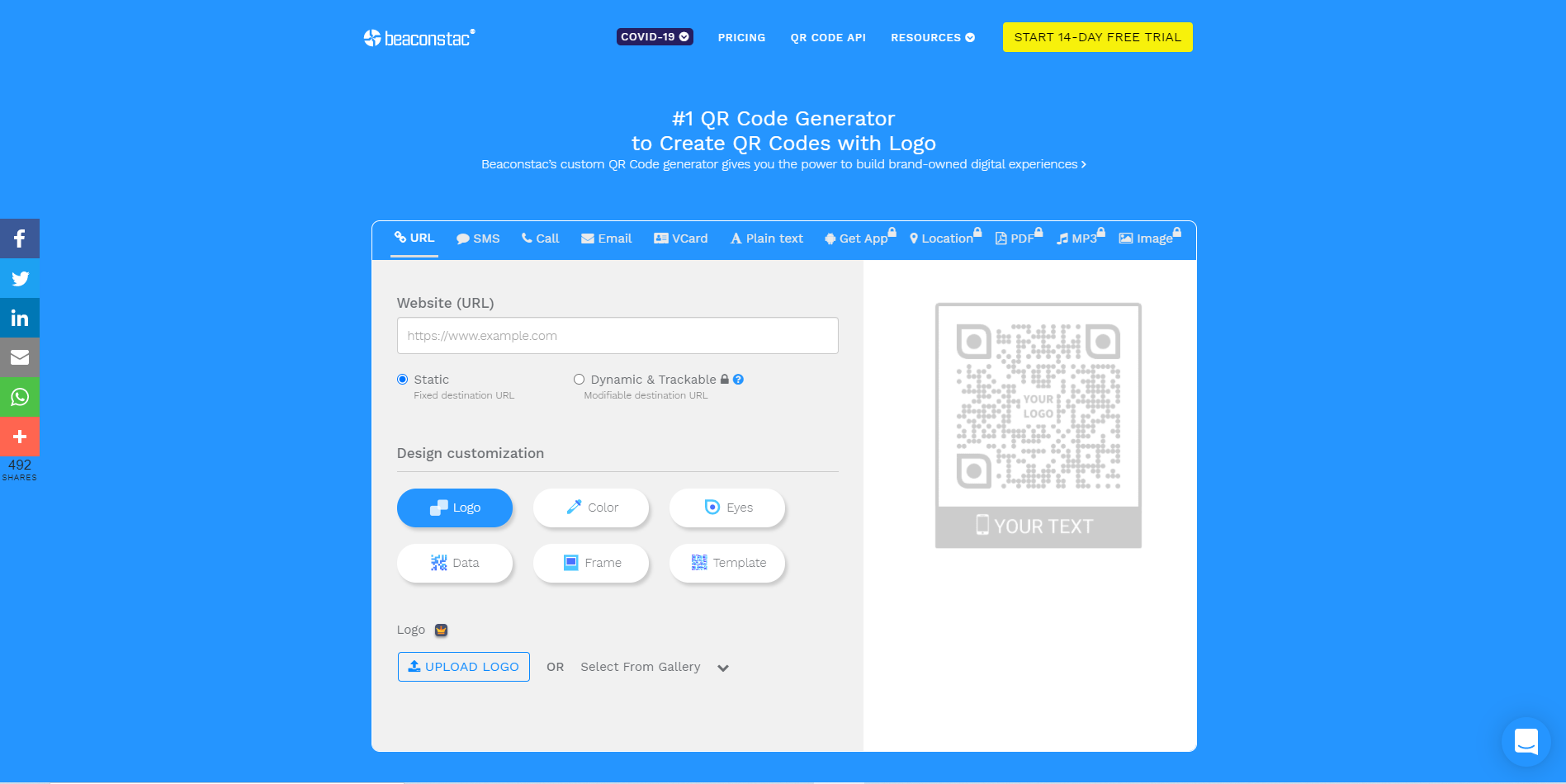 2. QR TIGER-
QR TIGER provides characteristic features in the creation of a QR code. It even provides a paid utilities and extra features. The interface of the website is user-friendly and professional at the same time. The ad-free work experience in the QR TIGER lets the user create in peace. It is cross-web connected and can be used in multiple portals such as Instagram, YouTube, Flipkart. It can even generate QR codes based on the device's specifications.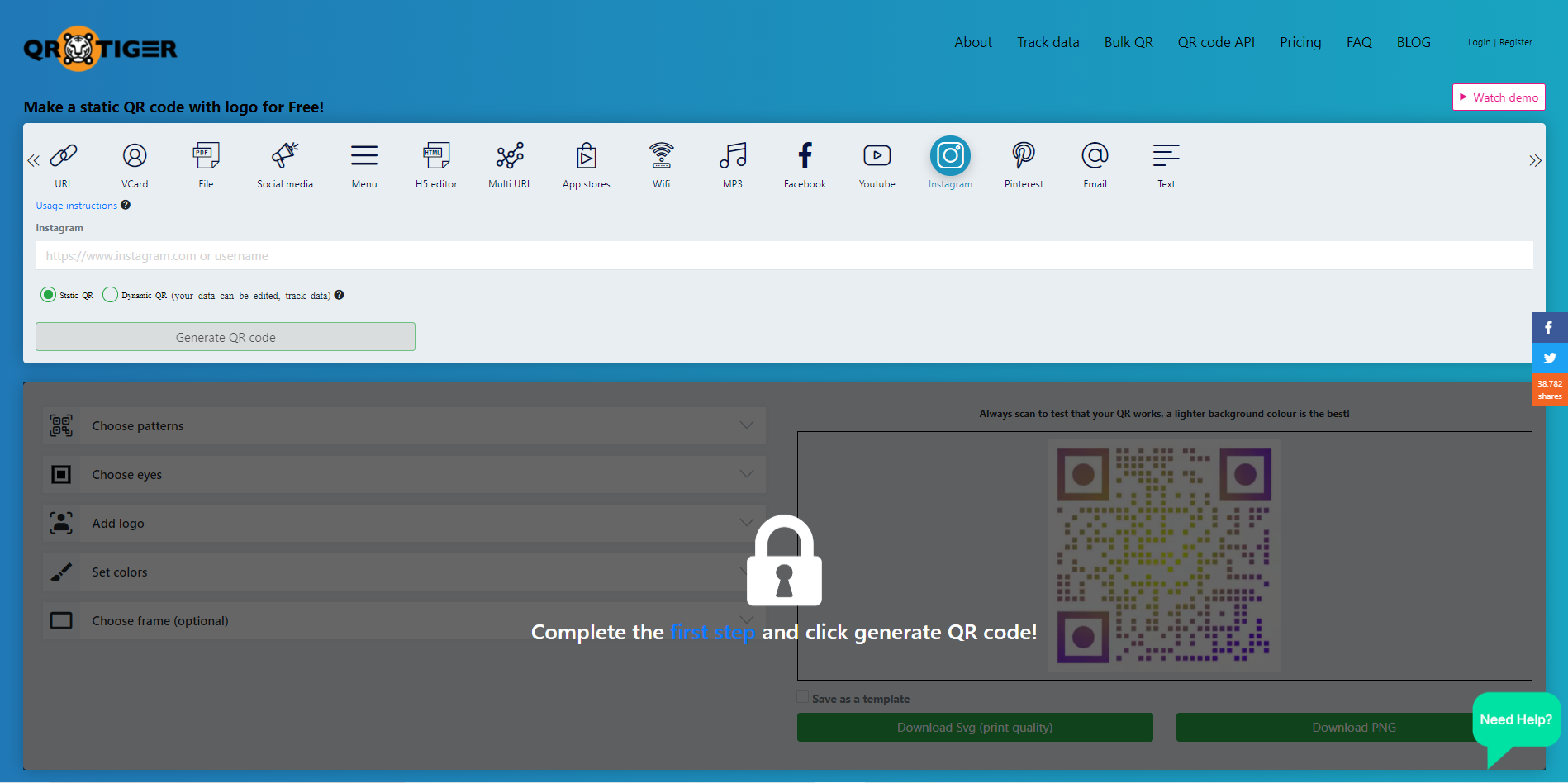 1.RCODEMONKEY-
RCODEMONKEY offers the best features under the roof for free, you can create and use the QR code in an instant QR Code Monkey also has a QR Code API hosted on RapidAPI. The outstanding features include the creation of QR codes even for digital currencies with standard security protocols these include BITCOIN, LITECOIN, etc. All of the mentioned features in the website are standard issues and are completely awesome.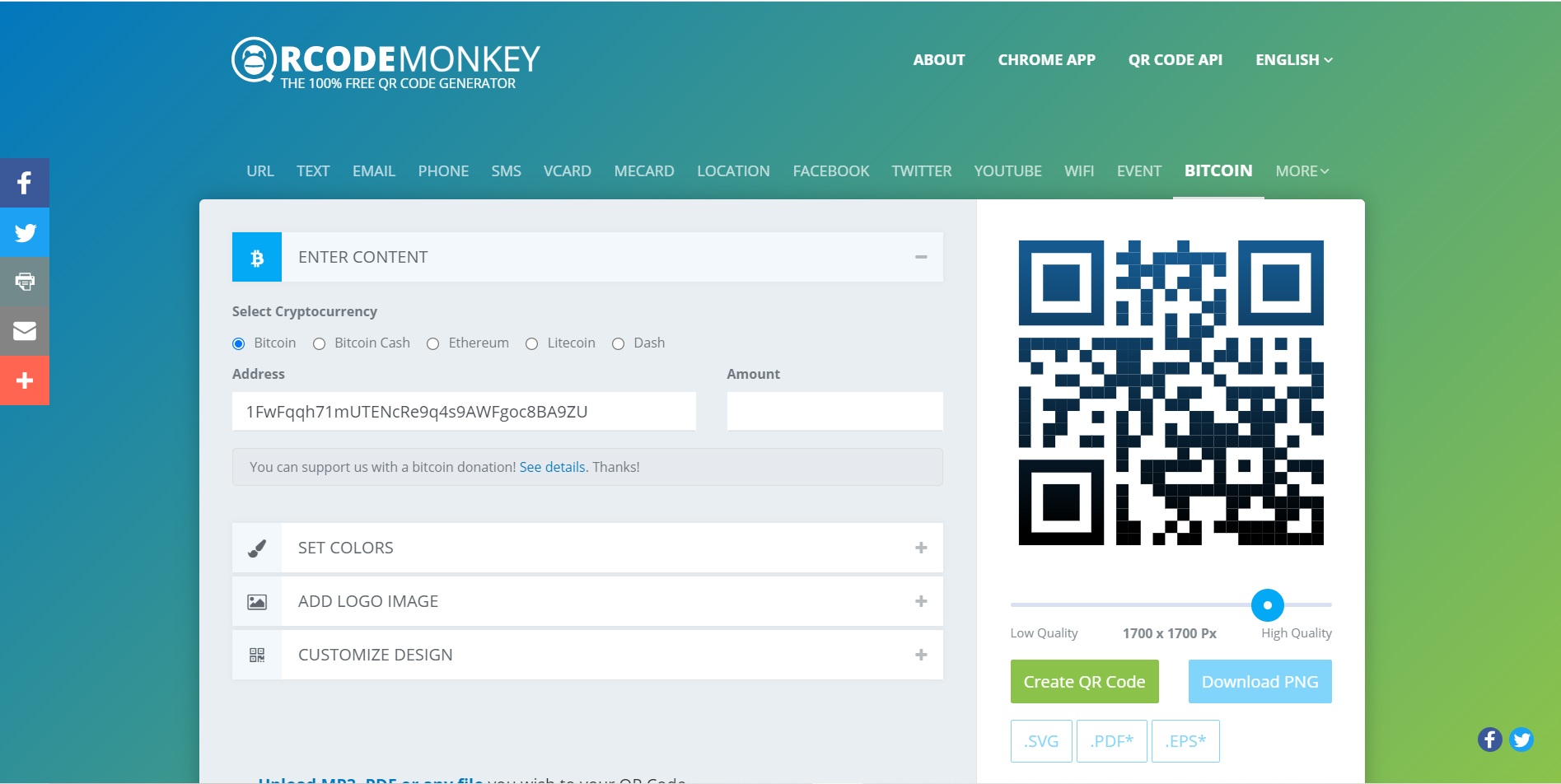 In conclusion, there are many tools which can make QR codes, but as a user it all depends on us on how we select our tools to finish our work. There are many apps and softwares that are masking themselves in front of us and stealing our personal info from our device. The above-mentioned apps/softwares are just an example of a safe and free to use tools, feel free to contact us through our social media handles if there any doubts/suggestions/ideas to be presented for this post.